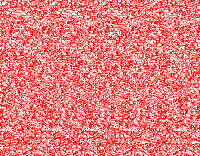 Stereograms

Can you see the 3D image hidden in this picture?

Biorhythm Compatibility Check

Check compatibility between you and your friend.

ENIAC

I found ENIAC, the first general-purpose electronic computer, at University of Michigan.
(sorry, Japanese version only)

Geocaching
SETI@home
SETI@home website
SETI@home is a scientific experiment that harnesses the power of hundreds of thousands of Internet-connected computers in the Search for Extraterrestrial Intelligence (SETI).

Travelogue